Larger bungalow located on the reef side of the "motu", panoramic view on the ocean. Private (inside) shower bath (hot water) 1 king size bed and 1 or single bed


Everything was conceived and thought out by using local materials to their best advantage.
Electricity is supplied by renewable energy with a concern of protecting the environment.
An abundance of good quality water is available; however, we recommend that you do not waste this treasure.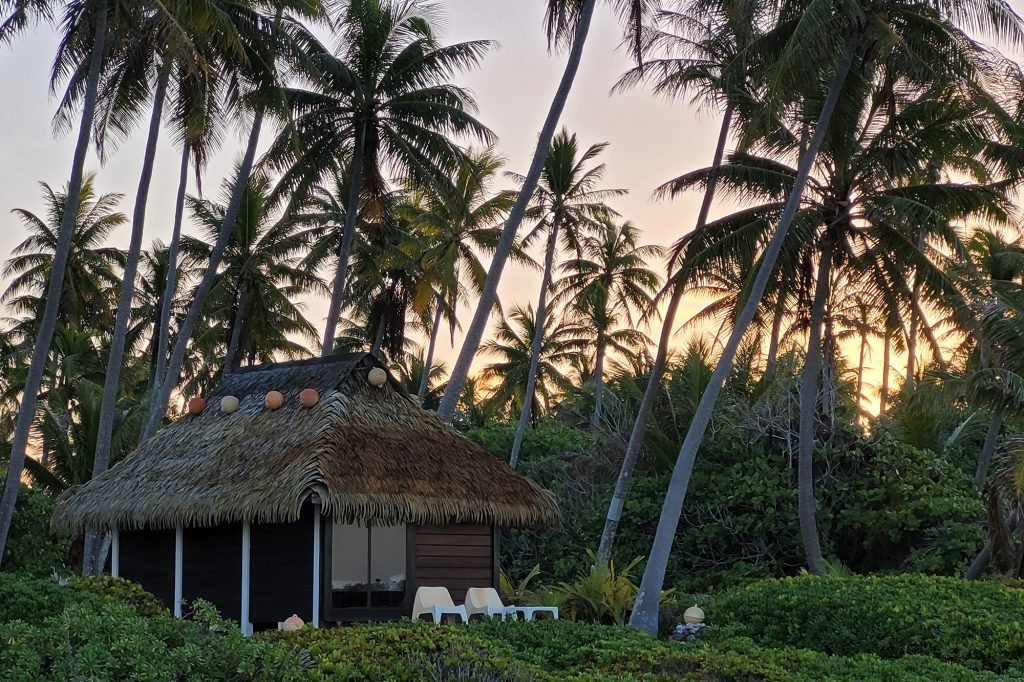 We wanted to integrate into this area by respecting it to the maximum.
Special attention was given to everything that concerns your well-being: from the furnishings in your fare to the snorkeling equipment, as well as the library, linens, dishes, and our diverse collections of seashells and objects that we love.
Everything is there for your pleasure and we thank you in advance for respecting this little haven of happiness.
Each fare is sufficiently isolated from the others to preserve intimacy.
There is no door and no key, which is the way we want it to be.
These bungalows are very well ventilated naturally; you will appreciate the ocean breeze that cools you while you sleep. Light from the hurricane lamp and candle will bring magic to the tropical night.